Featured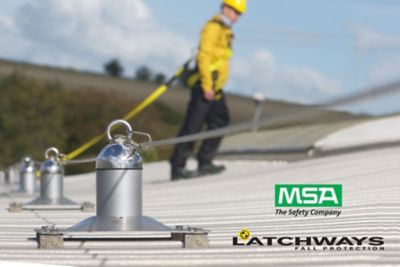 Latchways® Horizontal Lifeline Systems
MSA's range of Latchways® Engineered Horizontal Lifeline Systems, incorporating the patented Constant Force® Post, can be deployed across virtually all the major roof types including standing-seam, composite, built-up-on-site, secret-fix and membrane. Fixing the Constant Force Post does not damage the integrity of the roof and therefore will not compromise the roof guarantee.
Featured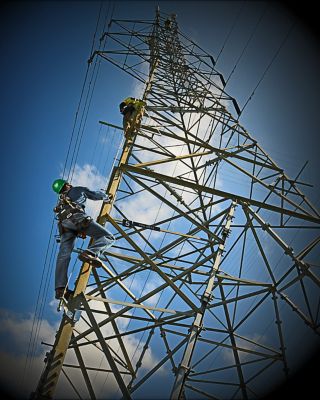 Latchways® Vertical Lifeline Systems
MSA's range of Latchways® Engineered Vertical Lifeline Systems for ladders provide outstanding personal safety for individuals working on any type of fixed tower ladder, industrial ladder. Applications include cranes and silos. MSA's Latchways Engineered Vertical Lifeline Systems for towers, have the inherent flexibility to be configured for use on virtually any design of power transmission tower.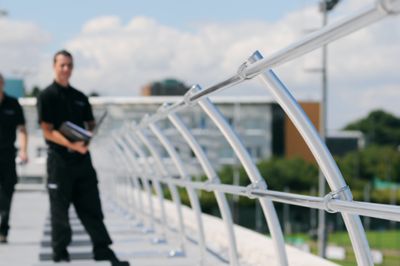 VersiRail® Guardrail Systems
The MSA range of VersiRail® guardrails provide a portable or permanent fall protection system for leading edges. MSA guardrail systems are customizable for added versatility and provide passive fall protection for the user, incorporating the durability and reliability needed to get the job done and are aesthetically pleasing for any building type.  
Latchways WinGrip® Vacuum Anchor
The Latchways WinGrip is a vacuum anchor fall protection system for use in aircraft manufacturing and maintenance, as well as a variety of other environments and industrial applications. WinGrip is safe and flexible, it can be used on the fuselage, stabilisers and wings; the system is quick to install, simple to use and is suitable for work inside the hangar and outside on the apron.