Featured

V-TEC™ Mini Personal Fall Limiter
The V-TEC Mini retactable lanyard is the most compact & lightweight self-retracting lanyard ever developed using multiple spring radial energy-absorbing technology. This new design eliminates the need for an external energy-absorber outside of the housing making it the smallest retractable lanyard on the market.
Featured
V-TEC™ Self-Retracting Lifeline
With premium  stainless steel components and innovative engineering, the V-TEC Self Retracting Lifeline incorporates a precision-made spring radial energy absorber that requires zero calibration or adjustment.  The retraction dampening feature controls cable retraction speeds preventing pre-mature and accidental load indicator deployment.
Featured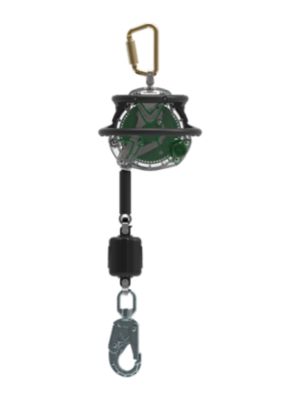 V-EDGE™ SRL
MSA's V-EDGE SRL is designed to be used for horizontal, overhead, and leading edge applications, taking the guesswork out of equipment selection. Retraction-dampening feature controls rate of lifeline speed, preventing unwanted damage to the unit, and maximising product longevity.
Featured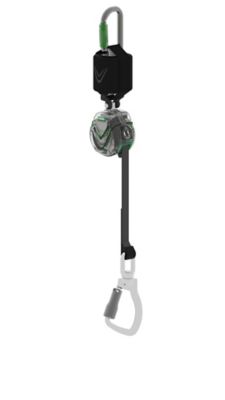 MSA V-EDGE™ Mini Personal Fall Limiter
Engineered for use in overhead and foot-level tie off points, and where leading edge hazards are a concern. The device has been successfully tested for horizontal use over a steel edge without burrs using the methods in VG11 CNB/P/11.060 (edge type A - 0.5 mm). The V-EDGE Mini PFL is also specifically tested and suitable for use on Mobile Elevating Working platforms (DIN 19427:2017-04, a peak force at the anchor point below 3kN).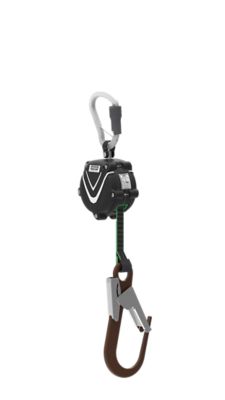 V-SHOCK™ Mini Personal Fall Limiter
The V-SHOCK Mini Retractable Lifeline is designed to take a beating in the roughest environments and maintains consistent performance under extreme use from one project to the next. It is one of the most compact & lightweight Mini SRLs in its class helping to decrease worker fatigue throughout the workday.
Latchways Sealed Self-Retracting Lanyards
The Latchways Sealed Self-Retracting Lifeline range offers a dependable means of fall protection and has been specifically designed for use in harsh environments such as oil rigs, wind turbines and other offshore applications.