Featured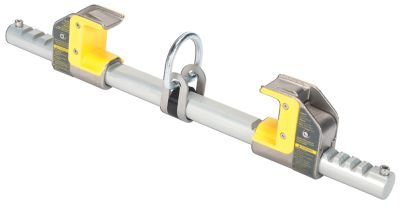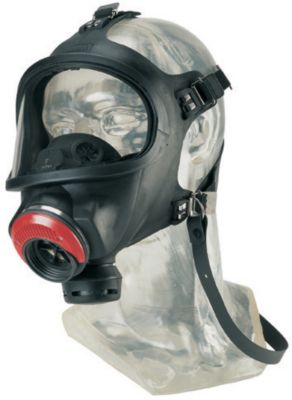 3S Positive Pressure Full-Face Masks
With more than five million units sold, the upgraded 3S Full-Facepiece Respirator offers safety, comfort and durability. The face blank is made of a softer rubber compound (and also yellow silicone in another option) and has a wide sealing frame and deeper chin stop for a snug, comfortable fit. The lens is made of impact-resistant polycarbonate (and silicate-coated glass and Triplex glass in other options) and offers a wide field of vision for excellent viewing. The harness allows for quick donning and removal and achieves a pressure-free fit in combination with a protective helmet. The inner mask allows for optimal air flow and eliminates lens fogging. The mask comes in more than 50 different versions, allowing users to find the perfect mask.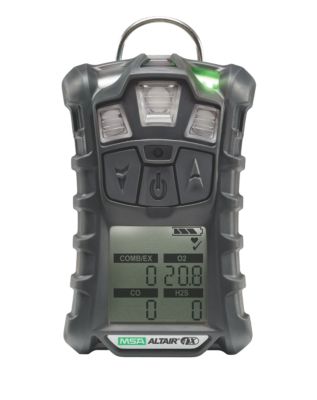 ALTAIR® 4X Multigas Detector
The ALTAIR 4X is an extremely durable Multigas Detector that simultaneously measures up to four gases from a wide range of XCell(R) sensor options including combustible gases, O₂, CO, H₂S, SO₂ and NO₂. The ALTAIR 4X Detector surpasses industry standards in several crucial areas. Its four-year sensor life is 60% longer than the industry average, while its 24-hour run time exceeds the industry average by 71%. This versatile portable detector is a perfect match for industries ranging from fire fighting to welding, and its digital sensor output makes it less likely to suffer from RF interference. The unit features exclusive MotionAlert™, which lets others know if the user has become immobile, and InstantAlert™, a manual alarm that alerts others of potentially dangerous situations. This rugged unit is designed to withstand a drop of up to 20 ft (6m) and uses less than half as much calibration gas as the industry average.