MSA CONNECTED FIREFIGHTER
A network of products that enhances connectivity, accountability and situational awareness – comprised of LUNAR, FireGrid and M1 Incident Command Solutions
Learn More
Why Connectivity?
Firefighting is an inherently dangerous environment and firefighters are exposed to risk while performing their duties. Therefore, maintaining constant communication and awareness is a key element in firefighter safety. Firefighters want to be connected to each other and to their officers on and off-site.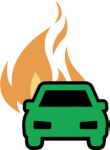 Firefighters are in more dangerous situations than ever before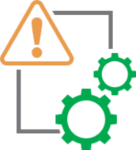 When things go wrong, current protocols don't always work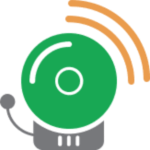 Firefighters need to be prepared to face a variety of situations each day
Improving Firefighter Safety Through Reliable Connectivity.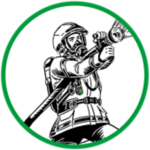 Fire ground connectivity brings additional elements of safety to an often fast-changing environment. From the moment they leave the truck, individual firefighters are more aware of their environment, their equipment and others on-scene.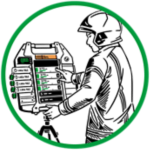 At the same time, command has better and more reliable information about how the scene is evolving dynamically, while remote monitoring serves as a second set of eyes.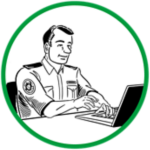 After the scene concludes, cloud technology allows storage of historical scene data that can be aggregated and analysed to learn from. Inventory management gets insights to understand what equipment has been used, and if it was actively involved in an event.
MSA KEEPS YOU CONNECTED.
MSA's Connected Firefighter is a platform of products that keeps your team connected on- and off-scene as well as on and off air. Together, the products create visibility, increase efficiency, promote situational awareness and enable accountability for everyone on the scene, all while creating a network of safety.
This set of technology connects the fireground to the cloud from two points. Firstly, the M1 SCBA Telemetry solution from which the M1 Control Module communicates with the MSA HUB, the gateway for data reception. Secondly, the firefighter is connected via LUNAR, a wireless device with search and rescue capabilities. And finally the FireGrid suite of applications providing an easily accessible cloud-based software platform.
All products are working in synergy to improve teams' connectivity.