Featured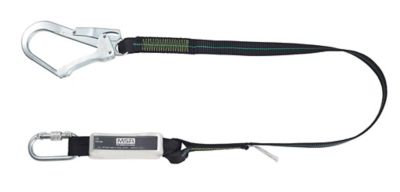 Energy Absorbing Lanyards
The MSA new range of shock absorbing-lanyards including the versions with a leading edge approval! The energy absorber keeps fall arrest forces below 6 kN. The lanyards are available in web and kernmantel rope configurations with a variety of connectors.
Featured

Restraint Lanyards
MSA offers several types of reliable restraint lanyards, which are primarily used for travel restriction and work positioning.

Anti-Static Energy Absorbing Lanyards
This energy absorbing lanyard is designed to offer a perfect solution for working safely at height in a potentially explosive atmosphere. It is made of Polyester with 5 conductive threads to achieve the anti-static property.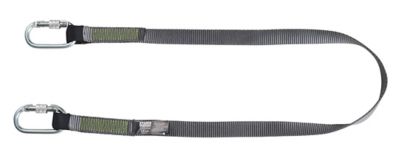 Restraint Lanyards
A fall restraint lanyard connection is used between the anchor point and the body harness to prevent the user from reaching the fall area and work positioning applications. MSA restraint lanyards are available in web and kernmantel rope.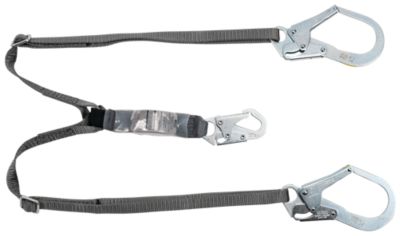 V-SERIES Standard Shock Absorbing Lanyard
The V-SERIES shock absorbing lanyard line simplifies product selection by offering a concise line of standard lanyards that meet a wide range of customer needs. These lightweight safety lanyards not only limit force on the body in a fall, but also on the anchor location. The shock absorbing pouch includes a clear, durable protective cover on the labels to increase service life, and allow for easy inspection.