Featured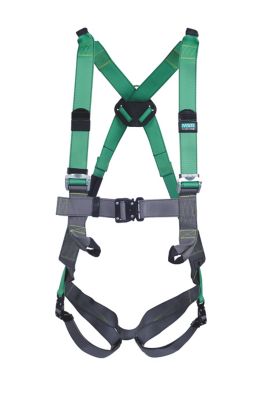 V-FORM™ Full Body Harness
With lightweight and durable components, MSA V-FORM™ range of safety harnesses provide full comfort to the users. These full body harnesses come in the catchy color combination of MSA Green and Gray.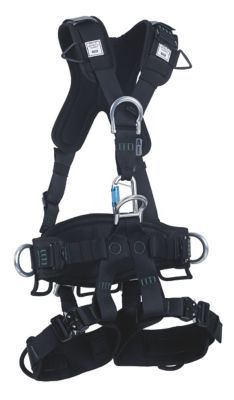 Gravity® Suspension Harnesses
The Gravity Suspension harness provides unparalleled comfort for all applications that require extended periods of time in a fall protection harness.  The features and benefits of this new family of harnesses from MSA are designed to reduce fatigue and allow users to perform their duties better and in more comfort. Models are designed for very easy donning, one hand adjustment at all adjusters, and modern styling.

TechnaCurv® Harnesses
The TechnaCurv® Full Body Harnesses offer features never seen before in full-body harnesses: Curvilinear comfort system, Visco-Elastic shoulder padding, and Sorbtek fabric on the shoulder and sub-pelvic pads. The harness is designed with downward adjusting torso straps on most models to ease fitting. 
Thermatek® Harnesses
With chemical- and heat-resistant Kevlar/Nomex blend webbing, the Thermatek® full body, vest-style harness is an effective fall arrest solution. Features webbing and stitching in contrasting colors for easier inspection, and Qwik-Fit leg straps for easy connection.